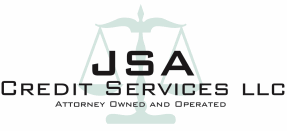 Get Started Now
Let our team of attorneys help you get the credit you deserve.
Toll Free: 1-866-882-7406
or 513-891-9821
In the court system, you are presumed innocent until proven guilty. However, when it comes to your credit, you may feel as though you are guilty until proven innocent.
Thankfully, the law gives you the right to dispute any credit listings on your credit report that you feel may be inaccurate, not yours, or questionable items. If any of the items cannot be verified by the credit bureaus, then they must be removed from your credit report.
Have you been turned down for a Conventional, FHA, VA, car loan, or credit card? If your answer is YES, then now is the time for you to take a stand. Let JSA Credit Repair Services help you get the credit you deserve.
Lenders in today's market are making it harder for you to obtain credit. Most every lender is basing your lending ability on your credit score. The higher the credit score, the lower your rate can be. What is affected by credit scores? Mortgage rates, insurance rates, credit card rates, car rates. As you can see your credit has never been more important. Why wait seven years for credit problems to go away, there is no better time then the present.
See this article of how credit effects employment and other areas of our lives
Read the MSN Money article titled "Does Bad Credit Make You a Bad Person?" for more information on this subject.
Get Started Now
Client Testimonials/Success Stories
Attorney Owned and Operated
JSA Credit Services, LLC is a registered Ohio Credit Service Organization, licensed to do business in the additional states of Kentucky and Florida.